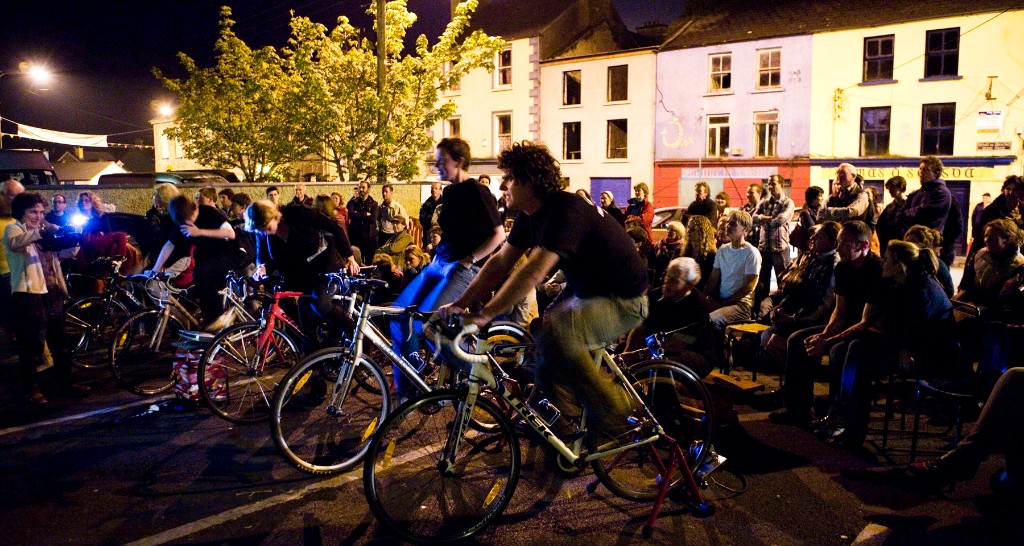 Pedal Energy events are unique. They offer CO2 neutral events that people remember. At its core is a six bicycle, people powered, electricity generator that delivers real-time energy where the audience power their own experience.
It uses 6 bikes to power a 2000 Lumen projector and 150W audio system. But the Human Power Station can be used to power pretty much anything up to 500 watts.
How would you like to hold a human powered event? A cinema, a music concert, a play, a pub quiz, or a bingo night? We can help you - human power it!