Sustainable Development Consultant, Carbon Coach and Environmental Activist.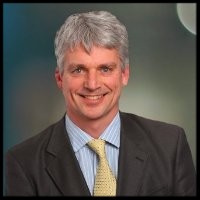 "Recognising the true value of our environment will be the key challenge for our generation"
Gavin Harte has been a high profile spokesperson on environmental and sustainability issues in Ireland for many years. He has worked as a CSR consultant with BITC Ireland. He was the national director of An Taisce and was the founder and developer of Ireland's first eco-village in Cloughjordan and now runs ESD Training and Pedal Energy, offering consultancy in education for sustainable development.
Gavin has also worked as an educator, a TV presenter and a musician. With RTE he presented the very popular travel series "Across the Line", backpacking overland from Dublin to Australia on a budget of just £25 a day.
Gavin holds a master's degree in sustainable development from DIT Bolton St and his skill in communicating environmental and sustainability issues is well recognised.
ESD Training has developed a collection of engaging education and training tools to help introduce complex issues such as climate change, energy, sustainability and ecological footprint in an accessible and understandable way.
Gavin Harte on RTE Nationwide
---