Sustainable Development Consultant, Climate Coach and Sustainability Activist.
"Recognising the true value of our environment will be the key challenge for our generation"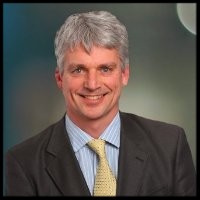 Gavin Harte holds a master's degree in sustainable development from DIT Bolton St and his skill in delivering and communicating sustainability focused projects is well recognised.
A sustainability entrepreneur, Gavin has initiated many sustainability focused start-ups. He was a founder of the Cloughjordan eco-village and served as national director of An Taisce. Gavin now runs ESD Training, his consultancy in sustainable development for business, government and educational bodies.
ESD Training has built a range of engaging education and learning tools to help clients communicate complex issues such as climate change, energy and sustainability in accessible and understandable ways.
Gavin has worked as a CSR consultant with BITC Ireland. He has worked as an educator, a TV presenter and a musician. With RTE he presented the very popular travel series "Across the Line", backpacking overland from Dublin to Australia on a budget of just £25 a day.
Gavin Harte on RTE Nationwide
---